Posture Medic Brace
Improve Posture, reduce neck, shoulder, back and arm pain and feel more confident.
What is the Posture Medic Brace?
One of the best ways to reinforce treatments and reduce dependence on therapies is to become mindful of posture and strengthen the muscles of the back and neck. We have had countless success stories using the posture medic system and shoulder posture brace.
Exercises to Improve Posture
What conditions can the Posture Medic Brace help?
How does the Posture Medic Brace Work?
The Posture Medic Brace is a system for:
1. Stabilising
2. Strengthening
3. Stretching
Improving your posture requires strengthening weak muscles, stretching tight muscles and retraining your body on where you are in space and what it feels like to be in a more aligned position. By incorporating a system for all of these three key components you can greatly improve your posture and therefore your confidence and health.
Stabilising
The posture medic is a robust posture brace that is not designed for continual use – rather it is designed to be worn 2-4 times a day on top of clothes for 20-35 minutes at a time. Ideally – while you are using a computer. Using it in bursts means you train yourself to be aware of your posture – rather than depending on it to pull you up.
Strengthening
You use the brace to perform specific strengthening exercises in sets over the course of the day, gradually increasing the amount of sets and repetition. This focuses on strengthening weak muscles in the mid back, helping to bring your posture into better alignment.
Stretching
The brace is also used to perform sets of stretches each day to increase flexibility and range of motion, this is an essential part of improving posture. Your brace comes with an instruction manual, we will check you have the right size and show you how to use your brace. We will also add you to a short email program to help you get the most out of your brace.
Dysfunction
*The instruction manual suggests 3  sessions of 15 minutes per day in the first week and has a progression that we advise you to follow.  NEVER WEAR YOUR BRACE FOR LONGER THAN 45 minutes – you'll potentially bruise your shoulders and be unable to wear the brace comfortably.
Will the brace hurt?
Not if you wear it for the recommended time frame.  20-30 minutes 3-4 times per day.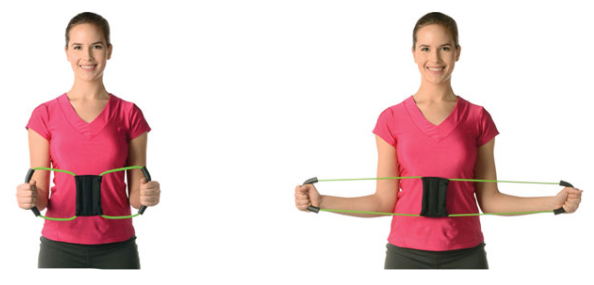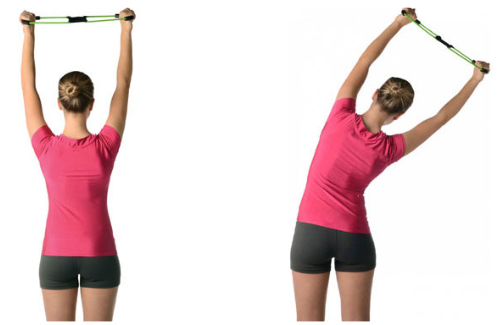 Yes, there is a Small, Medium, Large and Extra Large and we have a weight and height chart to make sure you have the correct size for you.
It will feel a bit uncomfortable at first as it moves your shoulders into a better position and this will feel unfamiliar. After a few minutes you adjust. You must not wear the brace for more than 45 minutes as this will potentially bruise your shoulders. The instruction manual outlines how long and how often to put the brace on.